Exploring Different Types of Test Probes for Electrical Interfaces: A Comprehensive Guide
---
Table of Contents:
1. Introduction
2. Types of Test Probes
2.1 Spring-Loaded Test Probes
2.2 Pogo Pins
2.3 Crown Probes
2.4 Coaxial Probes
3. Choosing the Right Test Probe
3.1 Application Considerations
3.2 Electrical Characteristics
3.3 Mechanical Features
4. Test Probe FAQs
4.1 What is the purpose of a test probe?
4.2 How do spring-loaded probes work?
4.3 What are the advantages of using pogo pins?
4.4 Can coaxial probes handle high-frequency signals?
4.5 Are there any safety precautions when using test probes?
5. Conclusion

1. Introduction

As technology continues to advance, the need for accurate and reliable testing of electrical interfaces becomes increasingly vital. Test probes play a crucial role in ensuring efficient and accurate measurements, making them essential tools for various industries such as electronics, telecommunications, and automotive. In this comprehensive guide, we will delve into the world of test probes, exploring their different types, applications, and how to choose the right one for your specific requirements.

2. Types of Test Probes

Test probes come in a variety of designs, each tailored to specific applications and requirements. Below are some of the most commonly used test probes:

2.1 Spring-Loaded Test Probes

Spring-loaded test probes, also known as contact probes, are widely used in electronic testing. They feature a spring mechanism that allows the probe tip to make contact with the test point, ensuring a reliable electrical connection. These probes come in various sizes, with different spring forces and travel distances, making them suitable for a wide range of applications.

2.2 Pogo Pins

Pogo pins, also called spring-loaded pins, are another popular type of test probe. These probes consist of a plunger surrounded by a spring, which applies a consistent force to the tip. Pogo pins are known for their high durability and long lifespan, making them ideal for applications that require frequent testing or probing.

2.3 Crown Probes

Crown probes, also known as blade probes, are commonly used in applications that require a larger and more stable contact area. These probes feature a flat, blade-like tip that provides a reliable connection to the test point. Crown probes are often used in automotive testing, where robust and secure contact is crucial.

2.4 Coaxial Probes

Coaxial probes are designed for applications that involve high-frequency signals. These probes feature a central conductor surrounded by an insulator and an outer shield. The coaxial design ensures accurate signal transmission and minimizes interference, making them suitable for RF testing and other high-frequency applications.

3. Choosing the Right Test Probe

Selecting the appropriate test probe for your specific needs requires careful consideration of several factors. Here are some key considerations to keep in mind:

3.1 Application Considerations

Before choosing a test probe, it is essential to evaluate the specific requirements of your application. Consider factors such as the type of interface being tested, the desired electrical characteristics, and any environmental constraints. Understanding these factors will help narrow down the options and ensure the chosen probe is suitable for your application.

3.2 Electrical Characteristics

Different test probes have varying electrical properties, such as resistance, capacitance, and inductance. These characteristics can significantly impact the accuracy and reliability of measurements. It is crucial to match the electrical characteristics of the test probe to the requirements of your application to ensure accurate results.

3.3 Mechanical Features

The mechanical features of a test probe, such as spring force, travel distance, and tip shape, also play a vital role in its performance. Consider the mechanical requirements of your application, including the required contact force, the accessibility of the test point, and the desired level of precision. Choosing a test probe with the appropriate mechanical features will enhance the reliability and repeatability of measurements.

4. Test Probe FAQs

To provide a more comprehensive understanding of test probes, here are some frequently asked questions:

4.1 What is the purpose of a test probe?

Test probes are used to establish an electrical connection between the test equipment and the device under test. They allow for accurate measurements of electrical signals, enabling troubleshooting, quality control, and performance evaluation.

4.2 How do spring-loaded probes work?

Spring-loaded probes use a spring mechanism to apply an appropriate contact force to the test point. When pressed against the test point, the spring compresses, ensuring a reliable electrical connection. Once the pressure is released, the probe retracts, allowing for easy removal.

4.3 What are the advantages of using pogo pins?

Pogo pins offer several advantages, including high durability, long lifespan, and the ability to maintain consistent contact force. They are also easily replaceable, reducing downtime and cost.

4.4 Can coaxial probes handle high-frequency signals?

Yes, coaxial probes are specifically designed to handle high-frequency signals. The coaxial structure minimizes signal loss and interference, making them suitable for applications involving RF and high-frequency testing.

4.5 Are there any safety precautions when using test probes?

When working with test probes, it is essential to follow safety guidelines to prevent accidents and damage. Always ensure that the equipment is properly grounded, avoid touching live circuits, and use appropriate personal protective equipment when necessary.

5. Conclusion

In conclusion, understanding the different types of test probes available for electrical interfaces is crucial for accurate and efficient testing. Whether you require a spring-loaded probe, a pogo pin, a crown probe, or a coaxial probe, each type offers unique features and advantages. By considering application requirements, electrical characteristics, and mechanical features, you can select the most suitable test probe for your specific needs. Remember to prioritize safety and always follow best practices when working with test probes.
在线客服
在线咨询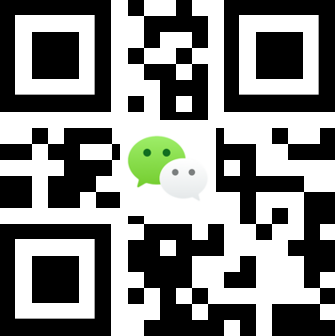 Lanyi Electronics - Semiconductor Test Probe Manufacturing Plant
Customer first, quality first, unity and cooperation, mutual benefit and win-win