How to Use Test Probes to Interface with Electrical Devices
---
Table of Contents
1. Introduction: Understanding the Importance of Test Probes in Electrical Testing
2. Types of Test Probes and Their Applications
3. Selecting the Right Test Probe for Your Electrical Device
4. Preparing the Electrical Device for Test Probe Interface
5. Connecting the Test Probe to the Electrical Device
6. Performing Electrical Measurements with Test Probe
7. Safety Precautions for Test Probe Usage
8. Troubleshooting Common Issues with Test Probes
9. FAQs (Frequently Asked Questions) about Using Test Probes
10. Conclusion

1. Introduction: Understanding the Importance of Test Probes in Electrical Testing

Test probes play a vital role in electrical testing by facilitating the connection between measurement devices and electrical circuits or components. These small but powerful tools allow technicians and engineers to obtain accurate measurements and diagnose electrical issues effectively. Mastering the use of test probes is essential for anyone involved in electrical testing and troubleshooting.

2. Types of Test Probes and Their Applications

There are various types of test probes available, each designed for specific applications. Common types include:

2.1 Spring-Loaded Test Probes

Spring-loaded test probes are widely used for general-purpose electrical testing. They feature a mechanism that allows the probe tip to retract when not in use, preventing accidental short circuits and damage to the electrical device.

2.2 Pogo Pins

Pogo pins, also known as spring-loaded pins, are commonly used in automated testing systems. These probes are ideal for high-volume production environments and provide reliable and repeatable contact.

2.3 Needle Probes

Needle probes are thin and sharp, making them suitable for testing small components or accessing hard-to-reach areas. They are often used in electronic assembly and troubleshooting.

2.4 Grabber Probes

Grabber probes feature a gripping mechanism that securely holds onto the target test point. They are useful when a secure connection is required, especially in situations where vibrations or movements may occur.

3. Selecting the Right Test Probe for Your Electrical Device

Choosing the appropriate test probe for your electrical device is crucial to ensure accurate measurements and prevent potential damage. Consider the following factors when selecting a test probe:

3.1 Electrical Device Specifications

Review the specifications of the electrical device, including voltage levels, current ratings, and signal types. Select a test probe that can handle the device's electrical characteristics without introducing errors or risks.

3.2 Test Point Accessibility

Assess the accessibility of the test points on the electrical device. Choose a test probe that can easily reach the desired test points, especially when working in tight spaces or with complex circuitry.

3.3 Application Requirements

Consider the specific testing requirements of your application. Different test probes offer varying features, such as insulation, additional attachments, or specialized tips. Determine the necessary features based on your testing needs.

4. Preparing the Electrical Device for Test Probe Interface

Before connecting a test probe to an electrical device, it is essential to prepare the device properly. Follow these steps:

4.1 Power Off the Electrical Device

Ensure that the electrical device is powered off before attempting any test probe interface. This prevents potential electrical hazards and protects both the device and the operator.

4.2 Verify the Absence of Voltage

Use a voltage detector or a multimeter to confirm that there is no voltage present at the test points. This additional safety step minimizes the risk of electric shock or damage to the test probe.

4.3 Remove Obstructions

Clear any obstructions or debris from the test points to ensure a clean and reliable interface. Foreign materials or dirt can affect the accuracy of the measurements or hinder the proper connection.

5. Connecting the Test Probe to the Electrical Device

Properly connecting the test probe to the electrical device is crucial to ensure accurate measurements and a secure interface. Follow these steps:

5.1 Inspect the Test Probe

Before connecting the test probe, inspect it for any visible damage or wear. Ensure that the probe tip is clean and free from debris.

5.2 Align the Test Probe Tip

Align the test probe tip with the desired test point on the electrical device. Make sure the probe is in direct contact with the test point, without applying excessive force.

5.3 Apply Gentle Pressure

Apply gentle and even pressure to establish a reliable electrical connection between the test probe and the device. Avoid excessive force, as it may damage the test probe or the electrical component.

5.4 Confirm Secure Connection

Check for a secure connection by gently wiggling the test probe. If it remains firmly in place, the connection is secure and ready for measurements.

6. Performing Electrical Measurements with Test Probe

Once the test probe is properly connected, you can begin performing electrical measurements. Follow these guidelines:

6.1 Select the Measurement Mode

Set your measurement device to the appropriate mode for the desired measurement, such as voltage, current, or resistance. Refer to the device's user manual for specific instructions.

6.2 Position the Measurement Device

Place the measurement device in a convenient and safe location, ensuring that it is stable and won't interfere with the test probe or the electrical device.

6.3 Read and Record the Measurements

Observe the measurement readings displayed on the measurement device. Take accurate notes of the measurements for future reference and analysis.

7. Safety Precautions for Test Probe Usage

Safety should always be a priority when using test probes. Follow these precautions to ensure a safe testing environment:

7.1 Wear Personal Protective Equipment

Put on appropriate personal protective equipment, such as safety glasses and insulated gloves, when working with live circuits or high voltages.

7.2 Avoid Contact with Energized Parts

Never touch energized parts or test points with bare hands. Always use the test probe to establish contact and perform measurements.

7.3 Use Insulated Test Probes

Choose test probes with insulation or protective coverings to prevent accidental electrical contact or short circuits.

7.4 Follow Manufacturer's Guidelines

Adhere to the manufacturer's instructions and guidelines for the specific test probe and measurement device being used. They provide important safety information and usage recommendations.

8. Troubleshooting Common Issues with Test Probes

Despite taking precautions, issues may arise during test probe usage. Here are some common problems and their possible solutions:

8.1 Poor Connection or Intermittent Readings

Ensure that the test probe is securely connected to the electrical device and that there are no loose connections or damaged wires. Clean the probe tip if necessary.

8.2 Excessive Noise or Interference

Check for nearby sources of electromagnetic interference (EMI) that may affect the measurements. Keep the test leads away from other electrical cables or devices that could introduce noise.

8.3 Inaccurate Measurements

Verify that the measurement device is calibrated correctly and functioning properly. Calibrate or replace any faulty equipment as needed.

9. FAQs (Frequently Asked Questions) about Using Test Probes
Q1: Can I use any type of test probe for all electrical devices?
Q2: Are there test probes specifically designed for high-frequency signals?
Q3: Can I reuse disposable test probes?
Q4: How often should I calibrate my measurement device and test probes?
Q5: What additional attachments or tips can I use with test probes?
10. Conclusion

In conclusion, understanding how to use test probes to interface with electrical devices is a fundamental skill for anyone involved in electrical testing and troubleshooting. By selecting the right test probe, preparing the electrical device, and following proper connection and measurement procedures, you can ensure accurate measurements and a safe testing environment. Remember to prioritize safety by wearing personal protective equipment and following manufacturer guidelines. With practice and careful attention to detail, you can become proficient in using test probes and enhance your electrical testing abilities.
在线客服
在线咨询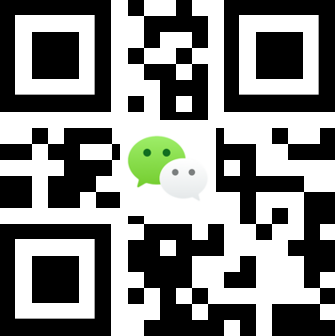 Lanyi Electronics - Semiconductor Test Probe Manufacturing Plant
Customer first, quality first, unity and cooperation, mutual benefit and win-win